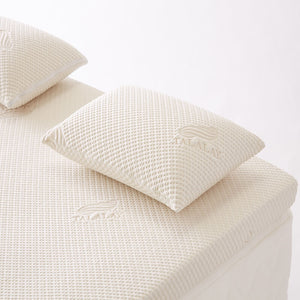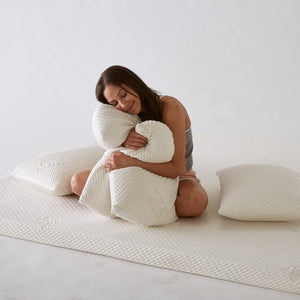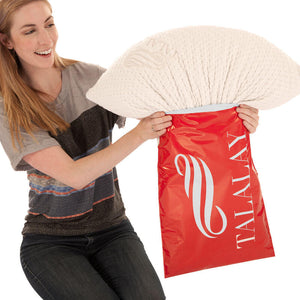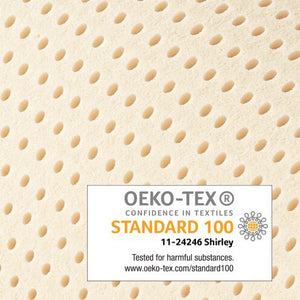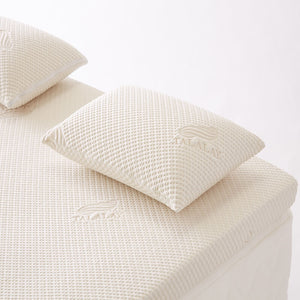 Talalay Scrunchable Pillow
Scrunchable puffs of 100% Talalay provide a decadent down-like feel, without the allergies associated with down. Covered in ultra-soft bamboo fabric.
Made with a shredded Talalay core, for those who prefer the scrunchable feel of a down pillow (minus the allergies). A decadent down-like feel and texture, without the allergens associated with down.  Our secret – scrunchable puffs of genuine Talalay.
BUOYANT AND SUPPORTIVE
Pressure-relieving Talalay material provides the ideal support for proper spinal alignment, which is essential to a restful sleep experience
BREATHABLE COMFORT
Thanks to our exclusive TalaFlex open-cell technology, air circulation is maximized to maintain the ideal sleep surface for your comfort
NATURAL HEALTH
Our American Talalay has been certified "baby safe" by Oeko-Tex, the global standards organization for textile health and safety. That's the most stringent certification available.

HANDCRAFTED IN THE UNITED STATES
Each pillow is proudly handmade in Connecticut of our finest Talalay material
SIZE
Standard Scrunchable Pillow - 16.0"(L) x 25.0"(W) x 6.0"(H)
Queen Scrunchable Pillow - 17.0"(L) x 28.0"(W) x 6.0"(H)