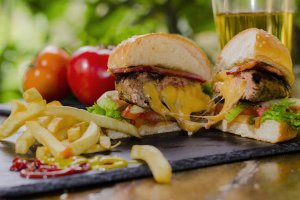 If you need help sleeping at night, try snacking on one of these foods.

Melon
Fruits with high water content keep your body hydrated, which promotes better sleep. Apples, oranges and pears are also help hydrate.
Almonds
Almonds contain tryptophan and magnesium, both of which relax muscles and nerves and even help keep your heart rhythm consistent.
Cherries
If you are having trouble falling asleep, eat a handful of cherries. They are a natural source of melatonin, which helps to regulate your sleep cycle.
Bananas
Like almonds, bananas can help...